Growing the grapes is half of the job, the rest has to come together in the cellars…
For more than 20 centuries all of the passion of our winegrowers has gone into their wines. Combining these experience with modern knowledge, we can create a wine collection that celebrates quality grapes in all its glory. Our wines are harvested at night. De-stemmed, then chilled. We use a gentle pressing with a pneumatic press, then comes the decantation. The juice is fermented at a controlled temperature. We used a traditional method at low temperature to preserve all the aromas of the fruits.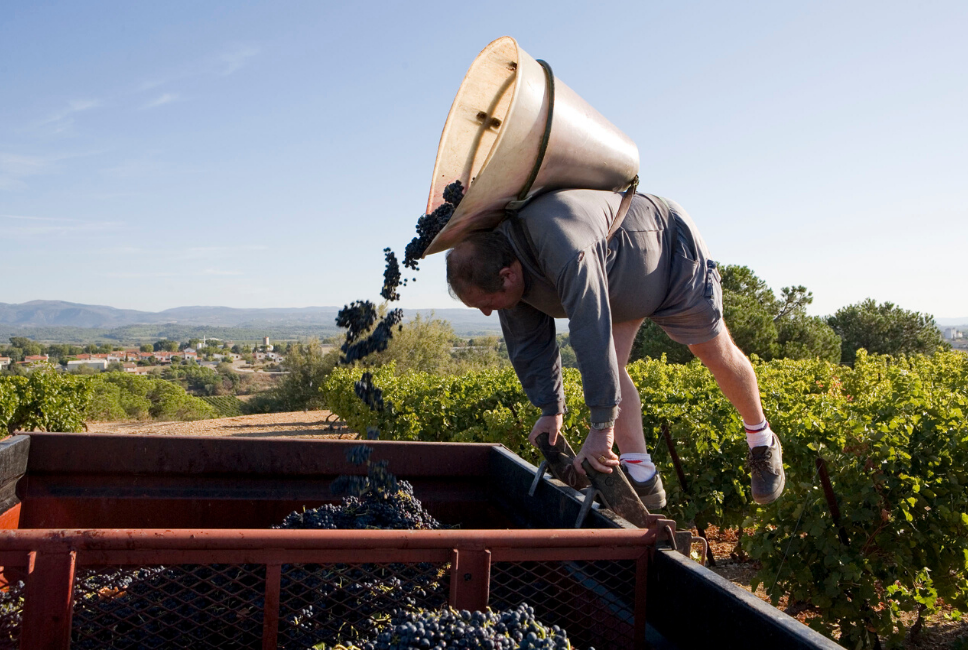 OUR COMMITMENT
Our winegrowers have put in place a collaborative work which defines the wine making process required as well as the storage process. Its role is to guarantee the quality and traceability of the wine, year after year, by controlling each stage in the production process and respecting traditions, in order to provide customer satisfaction. Traceability is a guarantee of quality, ensuring transparency and the recording of every operation from the vine to the cellar. Our major concern is to earn and keep the satisfaction of our national and international customers. To maintain and improve these partnerships, we have committed to a number of certification procedures, among which IFS & BRC Certifications.
To achieve this status and to always reach for the best we have four main goals :
Continuously improving the quality of our products
Improving our internal organization
Continuously improving the quality of the services we provide
Improving employee satisfaction and commitment
More and more winegrowers in the Jean d'Alibert Group are committing themselves to environmentally friendly approaches. A large majority are already HVE (« High Environmental Value »: « Haute Valeur Environementale » in French) certified, while others will be joining the ranks for the 2020 vintage. Two of our wineries have each just recruited a vineyard technician to carry out this approach, while two other wineries already have dedicated staff. At the same time, the number of certified organic farms is also increasing, and our wineries are investing and specialising their production sites from year to year to cope with this increase and guarantee impeccable traceability. One winery has also chosen to encourage its operators to follow the « Terra Vitis » specifications; here again, the emulation works and the number of certifications is growing. Of course, these procedures are followed, traced and controlled, from the vineyard and in each cellar until bottling at the Celliers Jean d'Alibert. And at each stage, we try to question ourselves and reduce our environmental impact.